The company is specialized in the implementation of mapping and Mobile GIS solutions, as well as topographic surveys.
Our solutions adapt to the many fields that may need mobility solutions: Land use planning, Forestry, Transport, Industry, Agriculture, Environment, Mining, Aquatic and maritime environments, Construction and Public Works, etc.
We help you to design your solution with a view to modularity and scalability, in relation to your needs and future requirements.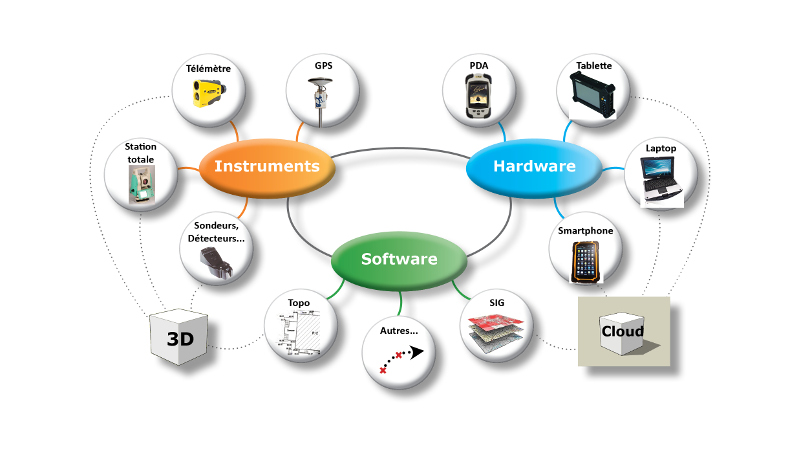 Coming from the cartography world, we specialized very quickly by working in real time on tablet pc, since 2004 with a Fujitsu Siemens tablet and the first real time bluetooth sub-metric receiver in the world, the SxBlue.
We are the first to test this technology in Europe. Since then, we have tested all the gps in Europe that were offered, first by Geneq, the SxBlue range, then by Eos Positioning Systems, the Arrow range.
These receivers are based on Hemisphere GNSS chips and are the only ones to work in DGNSS without loss of corrections over a whole working day.
The solutions revolve around three components which are :
Measuring and surveying instruments, whether for geo-positioning (GPS, telemetry, etc.), bathymetry, pipe detectors,…
The support computer, or Hardware, ruggedized to withstand field conditions, whether Smartphones, PDAs, Tablet or Laptop.
The data entry software, or software, that will allow you to retrieve, view and save field data and bring it back to the office.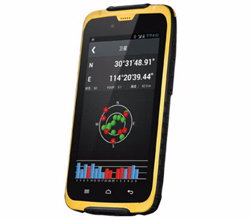 Buying Guide for GNSS/GIS Equipment
Is a GNSS Receiver the only solution for surveying?
Receivers or "stand-alone"?