RTK Base Solution for High Quality Results
This solution, based on a latest generation 352 receiver channels (GPS / GLONASS / Beidou / GALILEO) includes:
An efficient IT solution

A GNSS receiver of high capacity

A comprehensive software suite to manage corrections, use of corrections field, to monitor the proper functioning of the remote server
An easily implemented and economical solution.
You have a centimeter or more receivers, and you want to overcome any subscription?
This solution suits you.
Between your pivot and your field terminal, you can within 30 km get 1 cm accuracy in x, y and y, to 100 km, the solution is accurate to within 10 centimeters for receivers with long RTK capability spans.
GNSS server is compatible with all receivers on the market.
Quelquesoit the brand of your equipment, GNSS server uses the protocols recommended by all manufacturers (RTCM 3.x and CMR and CMR +.
By cons, we offer already corrected Beidou satellite signals and we are ready galilleo.
You want to save RINEX for post processing, it is possible!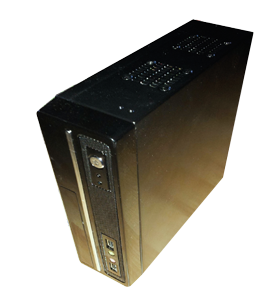 Features
GNSS (GPS / GLONASS / BeiDou / Galileo and QZSS) L1 / L2 RTK with carrier phase

Channels: 372 parallel channels

SBAS Support: 3 channels L1, L5 6 channels, WAAS, EGNOS, MSAS, GAGAN.

Continued 3 SBAS channels in parallel.

Mini ITX labor booard – Intel Dual core processor

SSD 128 GB

4GB DDR3 RAM